SPEEDDOG leftover salmon to support your dog's well-being.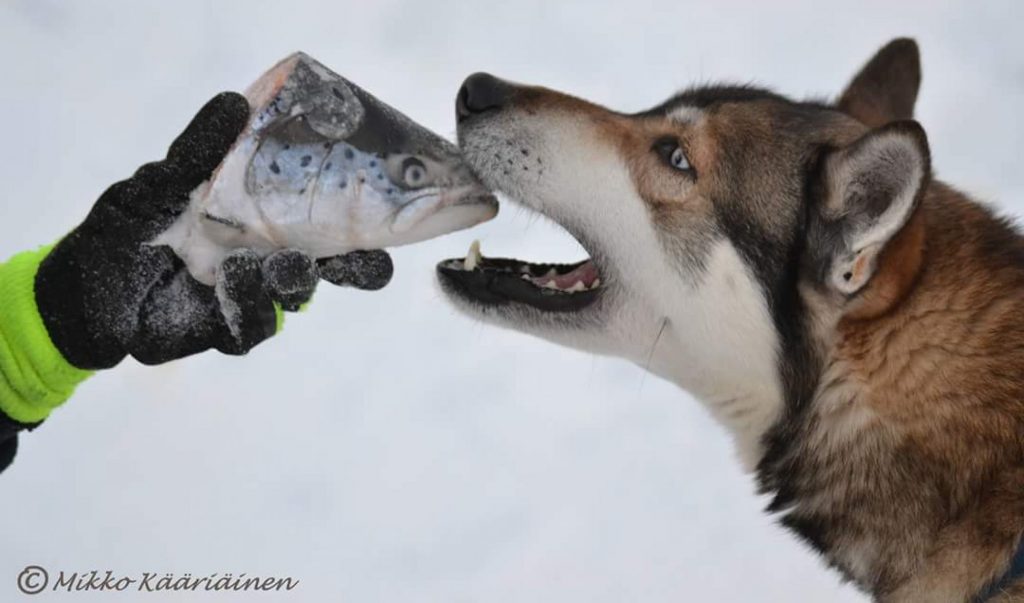 Welcome to a circular economy where nothing is wasted!
Elevate Your Dog's Health with Our Nutritious and Sustainable Salmon Heads
Do you want to give your dog the nutrition they need without any fuss? Our salmon dog heads are packed with essential vitamins and minerals, and just one serving is enough to meet the daily needs of a 20kg dog depending on its activity level. All our salmon is sourced from surplus fish, with no negative impact on the environment.
Treat Your Furry Friend to the Health Benefits of Salmon Heads:
– Contains essential vitamins A, D, and B for maintaining healthy eyes, skin, bone growth, and immune system, and nervous system, and the important minerals zinc, potassium, and magnesium for supporting a healthy immune system, blood pressure, bones, and teeth.
– Made of only natural ingredients, free of any additional stuff.
– Suitable for all dogs, even those with allergies or sensitivity issues.
– Low in fat, which helps in maintaining a healthy weight.
Delivery Information:
Delivery time is 1-2 weeks. After ordering, you will be informed of the delivery date
Ordering is simple, just send us a message via Facebook messenger in either English or Swedish or directly from our online store.
By choosing our ethically and sustainably sourced salmon dog food for your furry friend, you're supporting a circular economy and diverting surplus fish from traditional disposal in fur farms.
Ask a question or place an order via Facebook messenger or directly from our online store.